Embarking on the journey of opening a flower shop, much like any new venture, demands an abundance of hard work, passion, and unwavering commitment. Access to valuable information is also crucial in ensuring a successful start.
Reflecting on the experiences of starting a flower shop, there are certain key insights we wish we had known back then. Allow us to share 8 valuable lessons with you, and We'd love to hear your tips as well!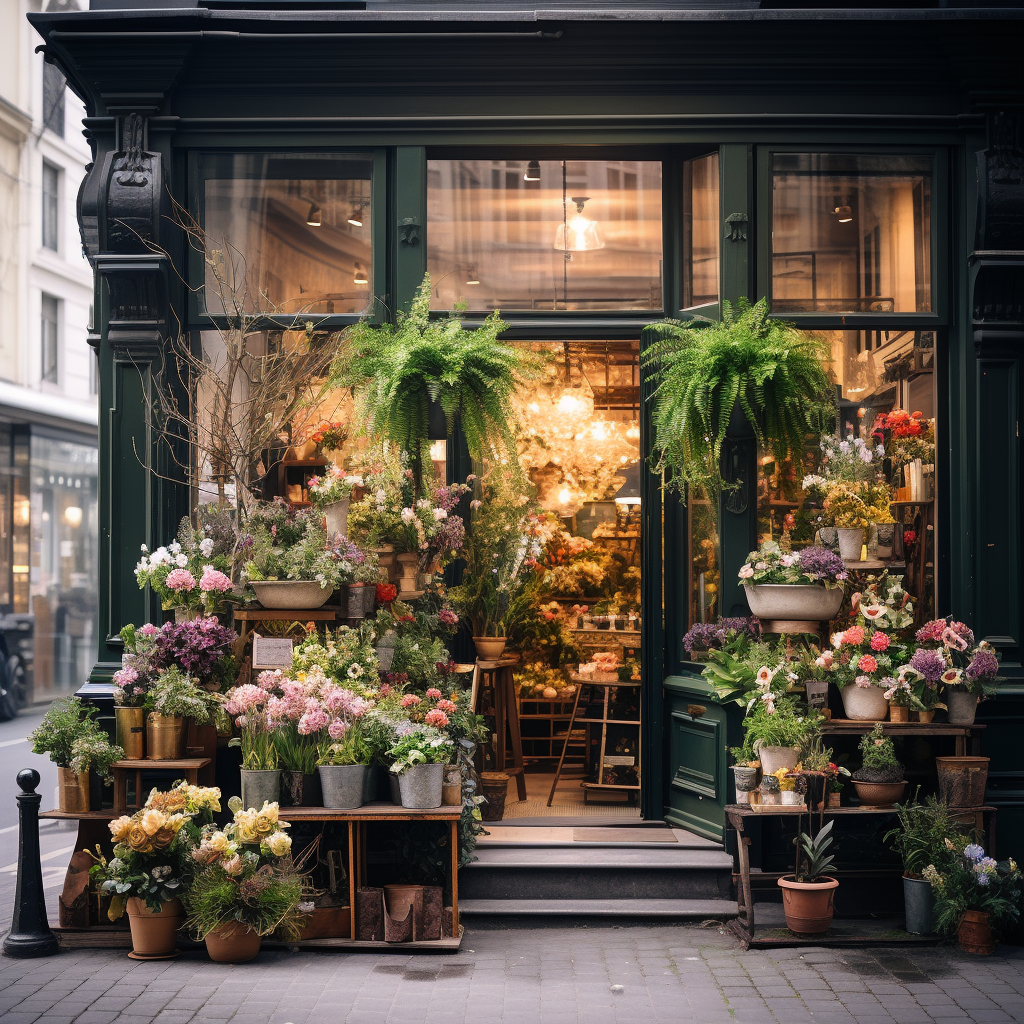 #1 – Florist Location
The location of a flower shop holds immense significance in shaping its success and visibility. A prime and strategic location can drive customer footfall, enhance brand recognition, and contribute to higher sales.
Customer Traffic – A well-placed flower shop attracts more potential customers due to higher visibility and accessibility.
Brand Exposure – Being situated in a prominent area increases brand exposure, making the shop more recognizable.
Competition Advantage – A strategic location can set the flower shop apart from competitors, leading to a stronger market position.
Local SEO – The shop's proximity to local landmarks helps in local search engine optimization (SEO), making it easier for customers to find the shop online.
Foot Traffic – A bustling area with heavy foot traffic can lead to spontaneous purchases and repeat business.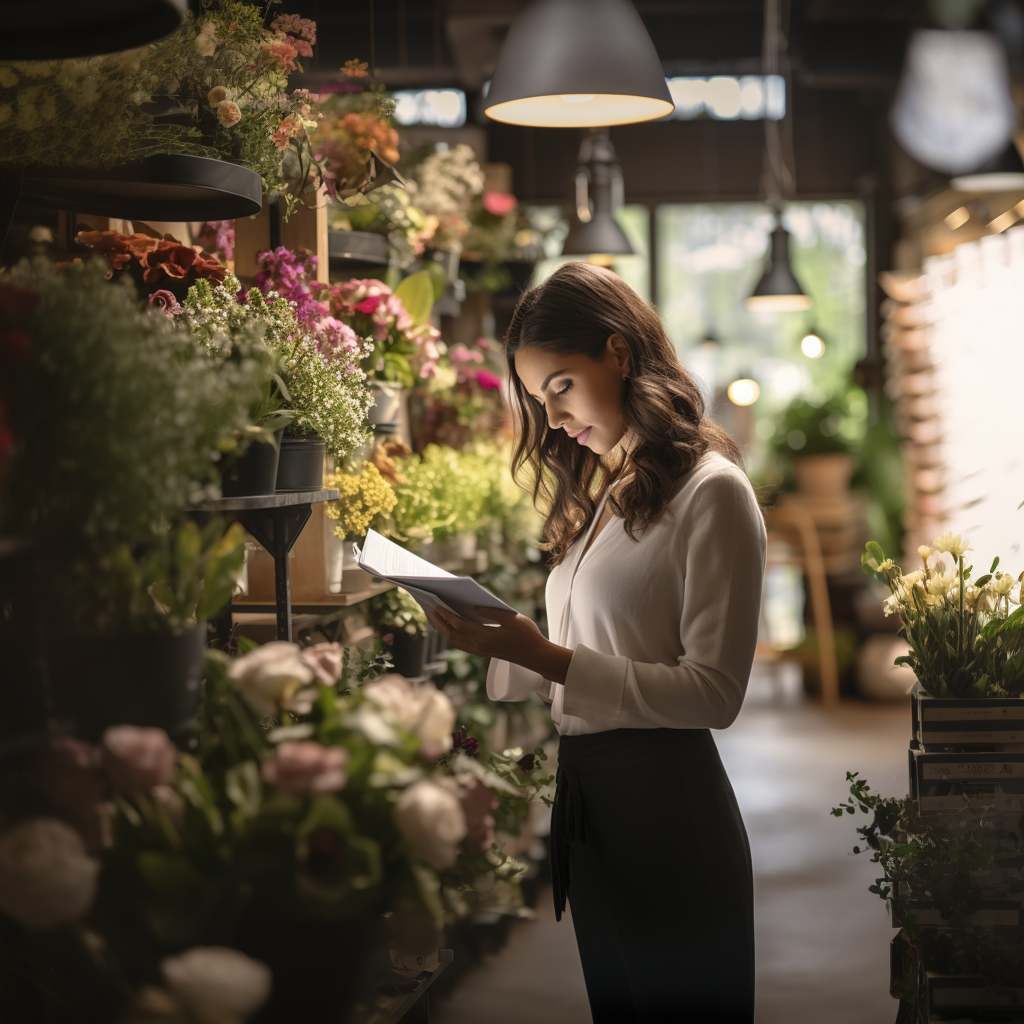 #2 – Florist Operations
Running a flower shop involves a combination of creative flair, business acumen, and effective management. From sourcing and arranging flowers to financial management, various aspects contribute to the success of a flower shop.
Sourcing and Inventory Management – Forge connections with dependable flower suppliers and growers, uphold a varied stock of fresh blooms, plants, and floral essentials, and introduce streamlined inventory tracking mechanisms to avert surplus or scarcity.
Store Layout and Presentation – Craft an inviting store layout that effectively showcases products, utilizing creative displays to accentuate seasonal offerings and new arrivals, all while maintaining a clean, organized environment that resonates with your brand's aesthetic.
Delivery and Logistics – Provide customers with convenient and punctual delivery services by implementing efficient routes, careful packaging for maintaining arrangement freshness, clear communication of delivery details, and effective order tracking.
Quality Control – Maintain the freshness and quality of flowers through appropriate storage and care, regularly examine products for signs of wilting or damage prior to sale, and establish consistent quality standards to meet customer expectations.
Financial Management – Create a budget encompassing expenses like rent, utilities, and staffing; analyze sales trends to inform pricing and promotions; and employ cost-saving methods while upholding product and service quality.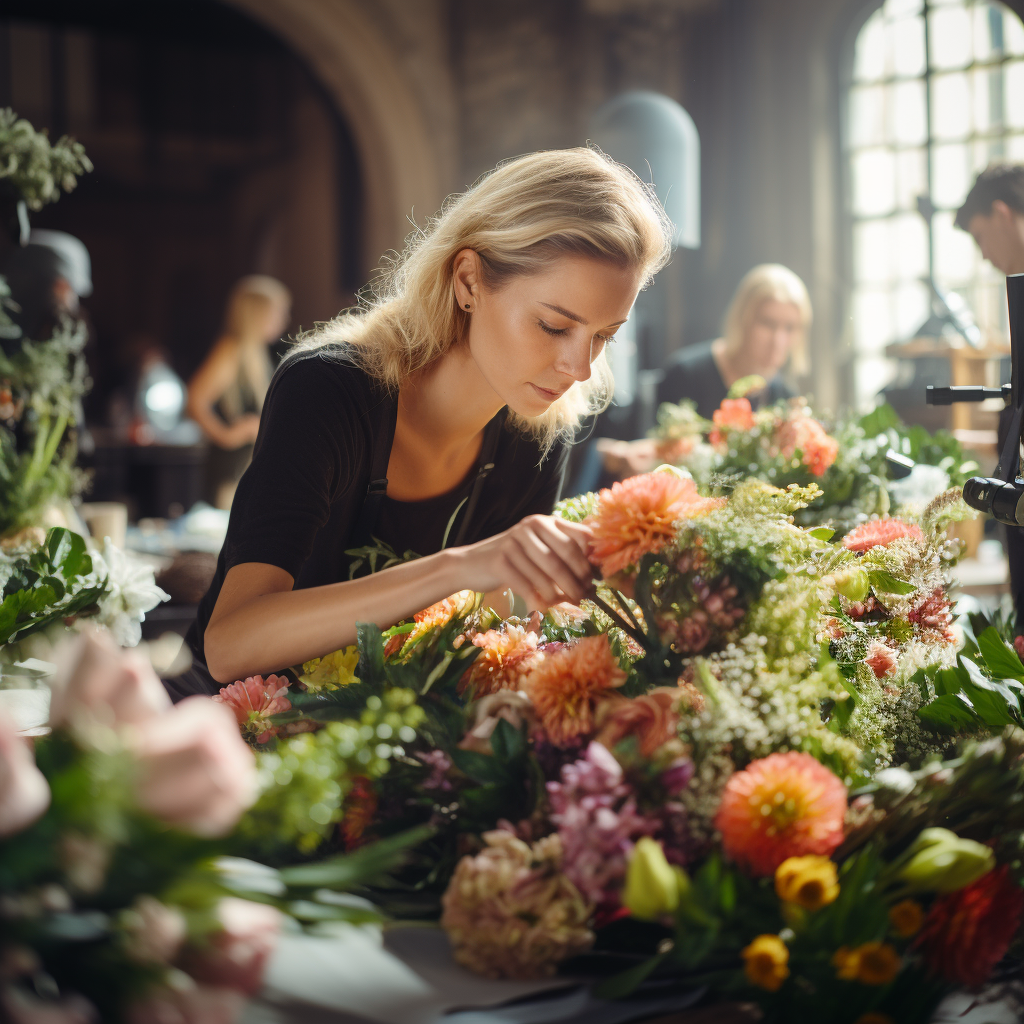 #3 – Florist Staffing
When it comes to staffing your flower shop, finding the right team members can greatly impact your business's success. Here are some key considerations and bullet points to keep in mind:
Experienced Florists – Hiring skilled and experienced florists ensures that your floral arrangements are of high quality and match customer preferences. Having designers with a flair for creativity can set your shop apart with unique and appealing arrangements.
Customer-Focused Sales Associates – Friendly and knowledgeable sales associates can provide exceptional customer service, assisting clients with their choices and inquiries.
Delivery Team – Reliable delivery personnel are crucial to ensure that orders reach customers on time and in perfect condition.
Administrative Staff – Administrative roles, such as bookkeeping and scheduling, keep the shop organized and running efficiently.
Seasonal Workers – During peak seasons or special occasions, temporary staff can help manage increased workloads.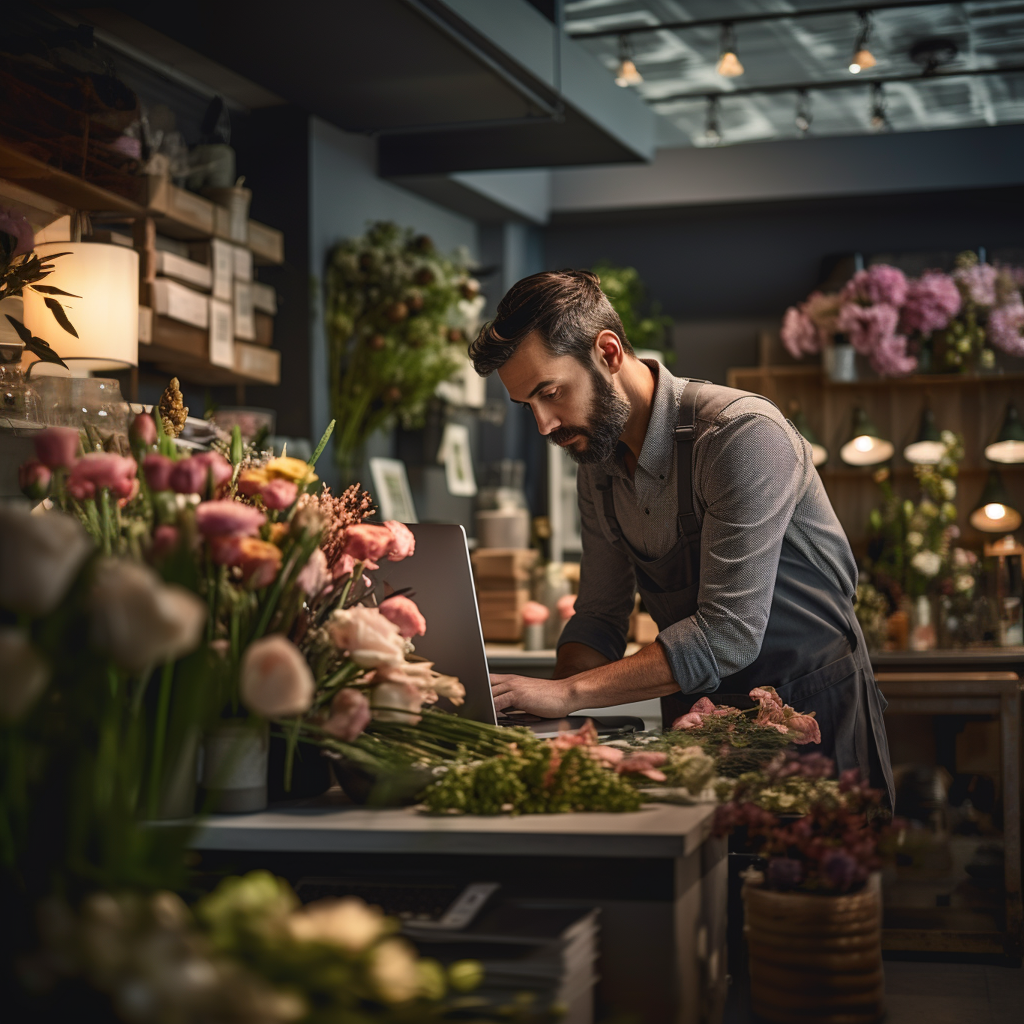 #4 – Florist Marketing
In the competitive world of floral businesses, effective marketing strategies are essential to attract customers and build a strong brand presence. A well-thought-out marketing plan can help your flower shop stand out and thrive in the market. Here are some key strategies and ideas to consider for your flower shop marketing:
Social Media Engagement – Generate eye-catching social media posts featuring your exquisite floral creations. Interact actively with your followers on platforms such as Instagram, Facebook, and Pinterest. Organize exciting contests or giveaways to stimulate the creation of user-generated content
Local Partnerships – Collaborate with local event planners, wedding venues, and gift shops to offer special discounts to customers referred by these partners, and actively participate in community events to enhance your local presence.
Online Presence – Create a user-friendly website featuring your products and services, incorporating online ordering and delivery options for customer convenience, and optimize it for local search to enhance visibility in relevant online searches.
Email Marketing – Create and maintain an email list comprising customers and interested parties, sending out periodic newsletters featuring updates, promotions, flower care tips, and personalized messages for special occasions such as birthdays and anniversaries.
Customer Reviews and Testimonials – Encourage satisfied customers to leave reviews on platforms like Google and Yelp, and display customer testimonials on your website and social media pages to build trust and credibility among potential customers.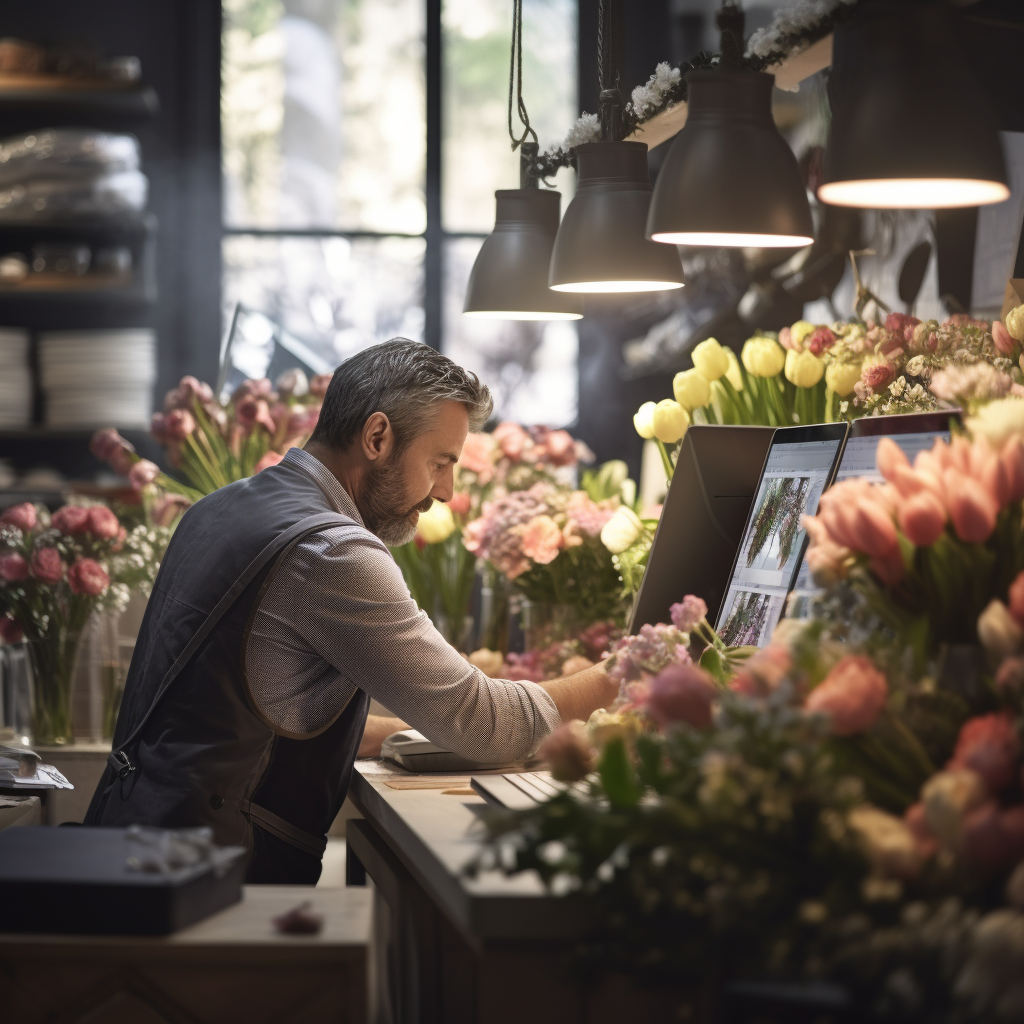 #5 – Florist Wire Services
Florist wire services, while convenient and widely accessible, come with a range of limitations and drawbacks that can impact your floral business. Here are some examples:
Reduced Profit Margins –  Florist wire services often charge a significant percentage of the total order value as a commission or fee for their services. This cuts into the florist's profit margins, making it difficult for them to maintain healthy financial sustainability.
Lack of Creative Control –  Florists take pride in their artistic abilities and the unique designs they create for their customers. When using florist wire services, they might have limited creative control over the arrangements they produce. These services often impose specific design templates or limit customization options, which can hinder florists' ability to express their creativity and provide customers with truly personalized arrangements.
Quality Control Issues – Florist wire services typically involve transmitting orders from customers to local florists through an intermediary platform. This intermediary role can lead to miscommunication, delays, or even errors in order fulfillment. Florists might receive incomplete or inaccurate information about orders, leading to dissatisfaction among customers and potentially tarnishing the florist's reputation for factors beyond their control.
Dependency on External Platforms – Relying heavily on florist wire services means florists become dependent on third-party platforms for a significant portion of their business. This dependence can leave florists vulnerable to changes in the wire service's policies, fees, or business practices.
Negative Impact on Brand Identity – Florists differentiate themselves from competitors based on their unique style, quality, and reputation. Engaging extensively with florist wire services can dilute this brand identity, as the florists' work might be perceived as interchangeable or generic due to the constraints imposed by wire service platforms.
#6 – Florist Software
Florist Point Of Sale –  A dedicated point of sale system is crucial for florists as it efficiently processes orders, track customer preferences, delivery routing, and more.
Florist Website – A florist website is essential for florists as it serves as a digital storefront, allowing them to showcase stunning arrangements and reach a broader online audience.
Florist Wedding/Event Manager – A dedicated florist wedding/event software streamlines the intricate process of wedding/event planning, ensuring every detail is flawlessly executed, from bouquet designs to venue decorations. This specialized tool can produce professional and beautiful contracts and proposals.
Independent solutions – Independent floral software provides florists with a versatile platform to manage orders, track inventory, and create stunning arrangements, enhancing their business efficiency. With features tailored for the floral industry, it empowers florists to bloom their creativity and streamline operations seamlessly.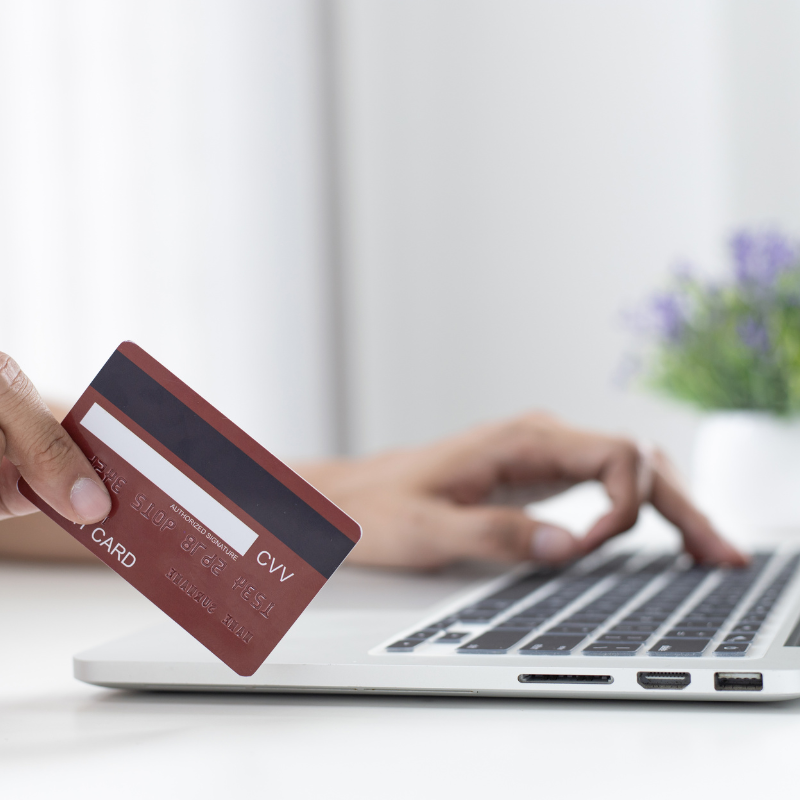 #7 – Florist Credit Card Processing
Florists, like many businesses, rely heavily on credit card processing to facilitate smooth transactions with their customers. Whether you operate a small local flower shop or manage a larger floral business, understanding the nuances of credit card processing is crucial.
Payment Security and Compliance – Protecting your customers' payment information is paramount. Ensure that your credit card processing system complies with Payment Card Industry Data Security Standard (PCI DSS) requirements.
Transparent Pricing and Fees –  When choosing a credit card processing provider, carefully review their fee structure. Fees can include interchange rates, processing fees, chargeback fees, and more. Understand the different pricing models, such as flat-rate and interchange-plus pricing, and choose the one that aligns with your business's transaction volume and needs.
Recurring Billing for Subscriptions or Events – Many florists offer subscription services or handle event orders such as weddings and corporate functions. Having the ability to set up recurring billing for these types of orders can save time and effort.
Batch Processing – Familiarize yourself with batch processing, which involves settling your daily credit card transactions at the end of the business day. This process ensures that funds are transferred to your business bank account.
Customer Experience – Smooth and efficient credit card processing contributes to a positive customer experience. Make sure your POS system is user-friendly and doesn't cause delays during checkout.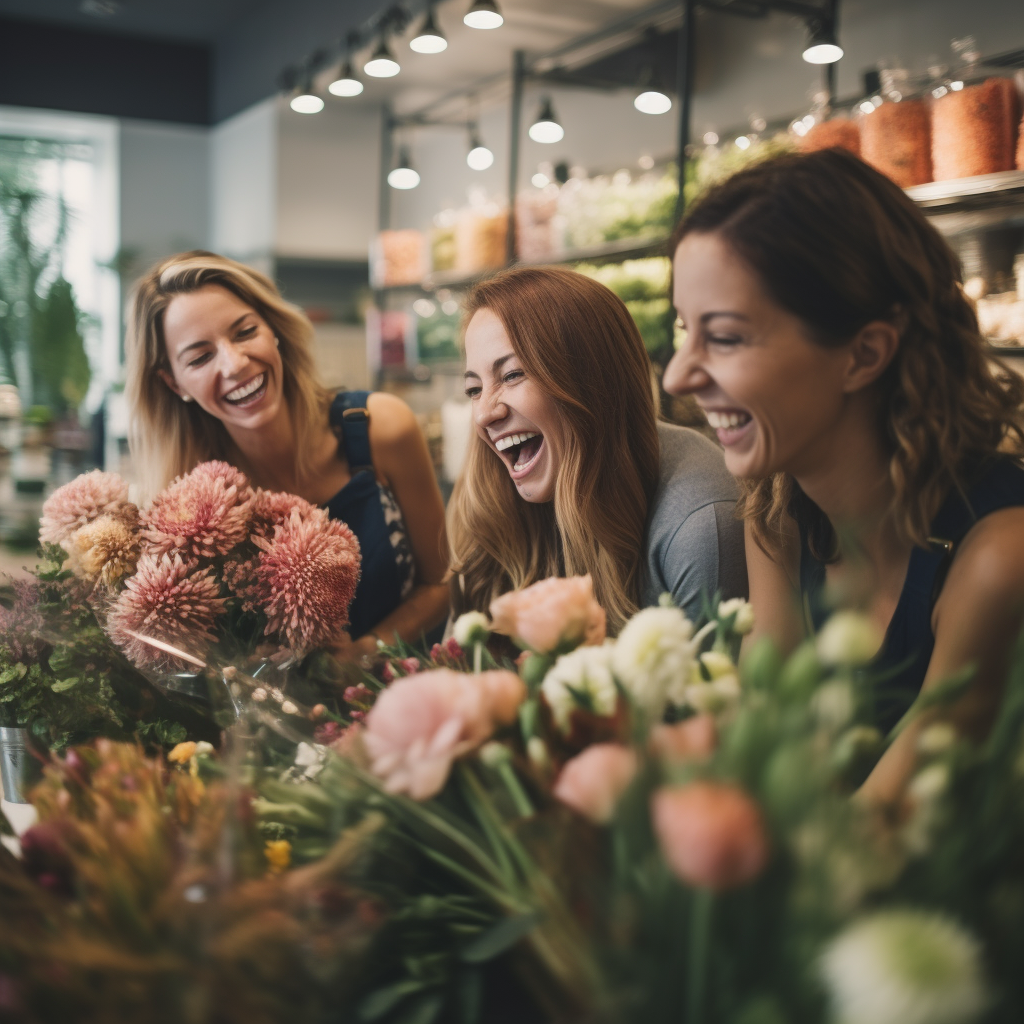 #8 – Florist Community
Florist Advice – Lean on other florists for advice with free Facebook florist communities. Some are invite-only, so be in touch with other florists to find the most popular communities.
Local Floral Diversity –  A florist community plays a crucial role in maintaining and promoting local floral diversity. By offering a wide variety of flowers and plants, florists help preserve unique species that might otherwise be overlooked, contributing to a healthier ecosystem and preserving local botanical heritage.
Boosting Local Economies –  A florist community can significantly boost local economies. Florists create jobs, support local growers and suppliers, and contribute to tourism by attracting visitors who want to experience the beauty of the area's flora.
Community Engagement and Education –  Florist communities often engage with the local population through workshops, classes, and events centered around floral design, gardening, and plant care. These educational opportunities not only enhance people's skills and creativity but also foster a sense of belonging and connection within the community.
Cultural and Social Significance: Florists often provide arrangements for important cultural and social events, such as weddings, funerals, and celebrations. They contribute to the beauty and ambiance of these occasions, enhancing the overall experience and helping people express their emotions and sentiments through flowers.
Want more info on getting started in the flower business?
Check out our articles on increasing florist profits and our florist survey on opening a flower shop.
Other Popular Florist-Related Articles
What Are Flower Wire Services?
Swoon-Worthy Flower Shop Interior Designs
Easiest Way to Increase Flower Shop Profits | Upselling 101
5 Ways to Get People Into Your Flower Shop
Top 10 Essential Books For Florists
Top 10 Of The World's Weirdest Flowers
10 Floral Tools Every Florist Should Have
____________

Thank you for reading the Floranext florist blog. Floranext Love Florists and we are committed to bringing flower shops the best information and tips to run their floral business. Click here to learn more about our florist software and how you can upgrade your florist website or floral point of sale.

Tags: