Using Google My Business is one of the best ways to improve your floral business website's visibility.
Google My Business (formerly called Google Places) is the number one platform for listing your flower shop on Google searches, Google Maps, and Google+ all in one place. Google My Business allows you to improve your business's credibility and visibility.
Signing Up for Google for Business
If you are just starting your floral business, whether or not you have a floral website set up or not, start your application here.
Click Start Now and enter your floral business address.
If you receive walk-in traffic in your shop, by "I deliver goods and service to my customers at their location," set Yes. Otherwise, leave this set to No and click continue.
On the next page you will see a list of possible address matches for your business. Select from among them and continue.
If you selected Yes, you will see an information request on the services you offer. Enter your delivery area, and include delivery radius. If you do not select the box below where you serve customers at your location, your address will be hidden, but your city and state will still show.
Verify the information you've entered, especially your business address. Google My Business is generally very user-friendly, but correcting errors can be cumbersome, so take the time now to verify all information is accurate. Agree to the terms of service and continue.
On the last page, you will be asked how you would like to receive the verification code. It's likely you will choose to get a postcard mailed to you, very few get phone calls.
Within a couple weeks, you'll receive a verification code for your business. Log back into Google My Business, add your code, and violà, you're done!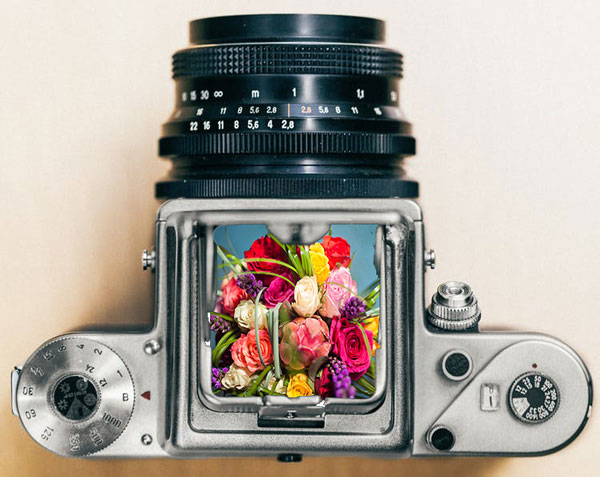 Adding Photos to Google My Business
The more images you add to Google My Business, the better your ranking will be in Google local searches. Add as many images as you can to your Google My Business account. That said, there are many different categories of photos, it's worth making sure they correspond correctly.
Profile Image: This will allow customers to recognize your business. The profile image will be displayed next to your business name on Google+ and must be different from your Logo image.
Logo: Use a square image file for your logo as these look the best on Google.
Cover Image: This is the grand feature photo and should correspond to the services you offer.
Additional Images: Add as many photos as you like here, the more the merrier. These are viewed by customers who are looking at your listing. It is good to include your own designs of everyday arrangements, wedding and store front image if possible.
To add your photos simply sign into Google My Business, click Photos from the menu, and select the photo category you would like to showcase. You can now upload your photo from your computer.
The best image formats are JPG and PNG. Use high quality images, you don't want customers looking at fuzzy images.
Why is Google My Business Important?
There are so many reasons why all business owners absolutely must be on Google My Business, especially if your business is location specific. The biggest reason of all is the impact it has in increasing your search engine ranking, but below are some further reasons.
Improved Search Visibility: Try any of these keywords in a Google search: city, state, florist, flower shop, zip code/postal code. Notice who comes firsts under the map. These results are Local Search Results, courtesy of Google My Business. You cannot pay to place in these results, but having a Google My Business profile will enable you to.
Maps Your Floral Business Location: This allows the customer to find and navigate to your brick-and-mortar store and website more easily.
Allows for Customer Interaction: Google My Business allows for customers to interact with your business by leaving reviews and uploading their own photos. Every review counts, and every photo upload counts! How does it count? By improving your SEO, remember you want to list in the top 3 records on Google Local Search.
Florists, how has Google My Business helped your floral business in the past years? Please share your feedback in the comment section below. If you have any questions please post below as well!
____________

Floranext makes great florist software. Florist websites, floral POS, florist wedding/event proposal software, and florist technology. Let us know if you want a free demo or try our software for free here.

Tags: