Your florist website is a big part of your flower business. WHERE are people coming from, HOW did they find you and WHAT they are looking at.  It's easy to see when you use Google's free tool, Google Analytics.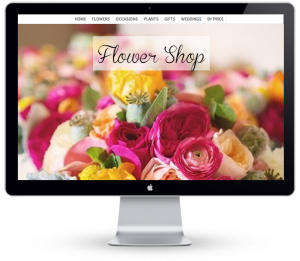 Google Analytics is the free resource from Google that lets you analyze who, what and where potential customers are coming from to your florist website and how you can better market to them by using this information.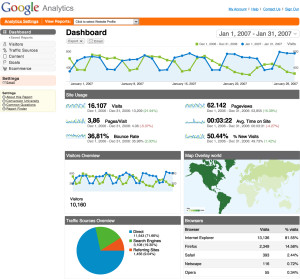 WHERE are the people coming from to your florist website?
Acquisition is the section to find out WHERE are the people coming from and HOW they found your florist website.
Here are the different sections under that tab…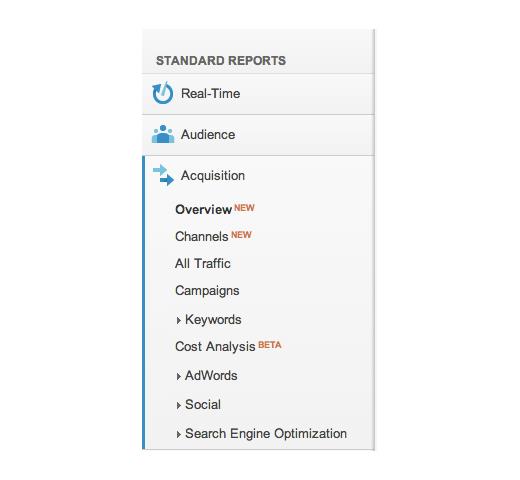 The Overview section is a great place to get a birds-eye view of where the potential customer is finding your floral website.  You will find different sections that will let you see how you are being found.
Organic search is how many potential customers type in a search word in one of the search engines like Google, Bing or Yahoo and find you.
Direct is when the customer types in your website directly.
Referral is how many times a different site referred you to the customer.  This is why building links with other sites like other businesses are important.
Social is how many people arrive via social media.
Email is a direct link from your email campaigns so you can see how many click-thru to your site
Next go under Acquisition to the Channel tab. Here is where you can see a bit more information into each of the groupings in the Overview. You will be able to see the percentage of new visits to the site and how many pages were visited for each of the different sections. You will also be able to see the bounce rate which is the percentage of people who only looked at the page they landed on and didn't click further.  Which section is higher for any of these columns?  Which one needs works?  If you get a large bounce rate, do you need a better landing page so viewers want to look further?  How many pages did visitors look at?  Which section looked at the most or the least?
An example of your Channel report might look like this…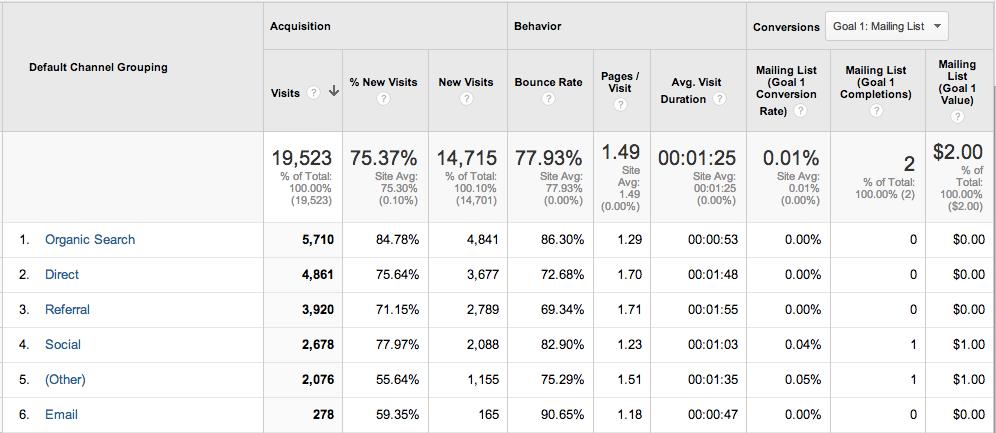 As you click on more of the tabs under Acquisition you will be able to find out which social media avenues worked the best under the Social Media tab. Have you been promoting on Facebook heavily? It should show. How is the new Pinterest page doing for click-thru to your florist website?  They will all show.
Check under the keywords tab to see what keywords your visitors are finding you by.  Are those what you thought  your potential customers are using to search with.  Also where is your traffic originating…is it with Google? Bing? Facebook?  If you are advertising on Google or Facebook, are you getting your money's worth in traffic?  Are these people staying on your site and clicking on more than one page or are they leaving quickly?
The Acquisition tab is an excellent resource for pinpointing where and how your customers have gotten to your floral website.  It will help you see where your marketing is working in bringing in visitors and where you need additional help.
WHAT pages are your customers looking at on your flower shop's website?
The Behavior tab or WHAT did your flower customers look at is next.  Here is where you get the low-down on what pages were viewed the most, which pages were the landing page – or the first page the visitor came to from their search.  It is an excellent section to see which of your florist website pages are working and which ones aren't.
Here is a list of what sections are under the tab…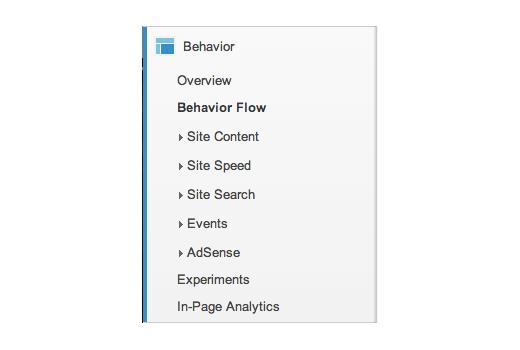 One tab that I just love is the In-Page Analytics. This shows you how your visitors interact with the content on your florist website. With Google In-Page Analytics, Google will add the percentage to each link on your page and display how many visitors are clicking through. It will help answer the questions…Is one menu item more popular than others? Does anyone actually scroll down and read below the fold? Which designs do more people click on? Are they interested in my wedding tab or seasonal designs? You will be able to find out a lot of pertinent information here and it is really interesting to see what potential customers are clicking on.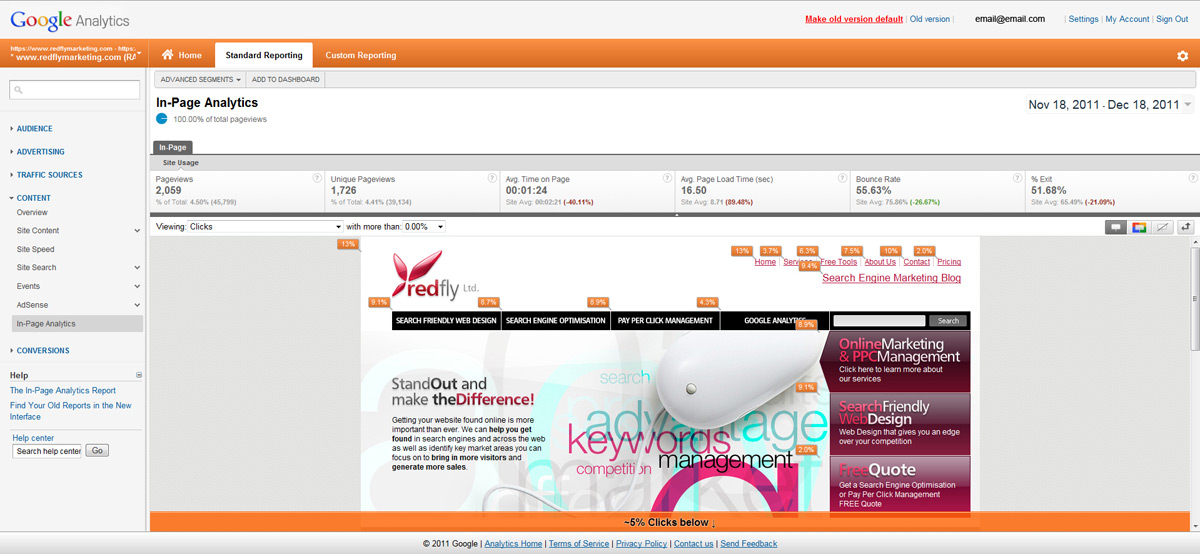 After looking at the Acquisition and Behavior tabs, if you do not have Google Analytics, you know you have to sign up now!  It is the best, free informative way to find out the WHO, WHAT, WHERE  and HOW of the relationship of your visitors and your florist website. And THIS is just the tip of the iceberg on what you can find on Google Analytics!
Get started today, start earning more from your flower shop website!
______________


Floranext makes great florist software. Florist websites, floral POS, florist wedding/event proposal software, and florist technology. Let us know if you want a free demo or try our software for free here!

Tags: