Spring is a busy time of year with Mother's Day, Proms and Weddings but don't miss out on promoting your shop for these smaller spring holidays to bring in more sales all through the year!
It's all about shop recognition and keeping your shop name in front of the customers so when they think flowers and gifts they think of YOU! By using these promotional tips for the upcoming smaller spring holidays, you can distinguish your shop as a leader and a go-to shop for flowers and gifts throughout the year.
Easter – April 20th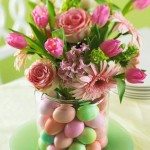 Easter is coming up fast but there is still time to promote the holiday. Customers are still deciding where they are going for Easter brunch; remind them the perfect hostess gift is flowers! Do something different… leave the plain Easter Lilies to the big box stores, go for interesting spring designs.
Make up mixed plants in baskets decorated with Easter ribbon, willows and other spring items like Styrofoam Easter Eggs. Make it unique and different, something that only a florist artist can do!
Make a bright, show-stopping window display to help remind your foot traffic that Easter is fast approaching!
Send out at least two emails highlighting your Easter selection throughout the week of Easter. Blast your selections out on social media now through Easter for all those procrastinators. Be sure to highlight your hours and how they can easily order from you.
Administrator Professional Week – April 21 – 25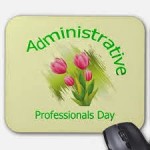 This is the perfect holiday to get with commercial accounts for year-round benefits. Don't fret, there is still time to go after them this year!
Select a few distinctive designs and planters that would work well in an office setting for both male and female associates. Then make the photos into a nice color flyer that includes your shop information, hours and location. If you have commercial accounts email addresses, send the flyer out in email form for the next few weeks. The holiday goes throughout the week so be sure to send out reminders throughout the week of the holiday. Again, lots of procrastinators!
If you do not have many commercial accounts or want more, this holiday was made for you! Take the time to visit the commercial accounts around your area. You have something to talk about; making the administrators look good to their employees. Use that! Leave the flyer with your card and more information on your services that they can use all through the year. This is also something you can leave with the front desk, if the person is busy. The administrator assistant will be sure to give their boss the flyer to remind them of the holiday!
Before leaving the business, get the administrator's name, phone number and email address. Also, it is good to get the assistant's name, phone number and email address as well. When you get back to your shop, add the emails to your commercial accounts email database. You can make two lists, one for administrators and one for their assistants. Now you have the rights names to send them information during the entire year.
Teacher's Appreciation Week May 5 – 9th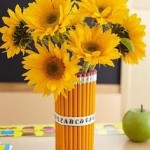 Depending on your area, many schools are embracing this holiday as a way to bring small gifts as a thank you to their teachers. Bringing flowers is a natural! Promote a few different small bouquets or planters that a student can give their teacher.
Another idea would be to work with the school's PTA or parent association for a fundraiser for the school. Have small bouquets available for students to purchase and give some of the proceeds to the school or have the parent association collect money for each teacher and give larger bouquets or planters from the class. Have fun with it!
End of Year Celebrations!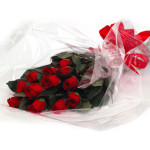 The end of the school year is drawing near and that means the year-end chorus, band and dance recitals. Also lots and lots of graduations! The perfect time for presentation bouquets! Don't miss out on this meaningful and profitable "holiday". Highlight and remind parents and grandparents about giving bouquets to their students after their performance. This can be done through social media, email and in store.
Again, you can work with the parent associations to make this a fund-raiser for them. It is a win-win. You give them a few examples of different flower presentations bouquets and they make up the flyer and promoted with their school parents, grandparents, families and friends. Even if the profit isn't the best for you with the bouquets, think of the good-will and name recognition you will receive from this. All these students will be going to prom and getting married and….
With just a bit of promotion and thought, you can make these smaller spring holidays profitable to you this spring and all year through!
______________


Floranext makes great florist software. Florist websites, floral POS, florist wedding/event proposal software, and florist technology. Let us know if you want a free demo or try our software for free here!

Tags: