YouTube gets over 30 million visitors per day!
For florists who are not familiar with YouTube, YouTube is a mostly free website for hosting videos that allow visitors to sign up and are able to upload their videos on YouTube to store and share with other visitors. YouTube has 1,300,000,000 visitors that use it, Wow, now that is a lot of zeros!
Unlike the more recognizable social media platforms like Facebook, Pinterest, and Instagram, florists are still not reaping in the huge advantages of marketing their floral business with YouTube. Maybe it is because most do not know how important YouTube can be in impacting your floral brand visibility.
In this blog, we will get to the nitty gritty and show you how you can start using YouTube to help your floral business grow and achieve maximize visibility.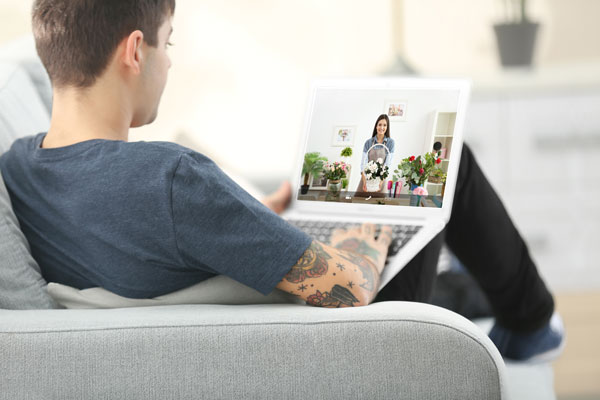 Benefits of Marketing With YouTube
Be Found On Google – Marketing on YouTube will help find you on Google. Take a look at your next search on Google you will see many videos populate. (Be sure to have a great title, tags and descriptions.)
Grow Your Traffic – YouTube allows you to grow your followers. As we already know there is so much traffic on YouTube, this is an efficient way to help get tremendous visibility. Be sure to include a Call To Action in all your videos by linking your URL.
Sell More – Hard to believe, but YouTube videos who direct customers to a selling page are more opt to purchase. We do not want to use YouTube for the sole purpose of selling flowers, our goal here is to make you vital and on top of search engines, that being said, selling more is surely a great perk!
Book More Wedding/Events – Showcase your beautiful wedding/event floral arrangements on YouTube, a short video is all you need. These are highly watched and have shown successful results.
Build Your Reputation – YouTube videos help you communicate better with your audience. It truly is a great way to send out your message, people are generally more captivated by videos. Make floral videos on tips, tricks, and tutorials, this will give your floral brand credibility.
Make A Video
I know you are asking… make a video! On what?! Well, anything you like really, as long as it has to do with your floral business.
Here are some ideas for video content:
Instructional Video/How To's
Behind The Scenes At Your Flower Shop
A Flower Shop Commercial
What's In My Floral Cooler
Get To Know us
It is really up to you and what you feel comfortable with, the key here is to make a video. Do not beat yourself up if it does not come out perfect on the first try. It may take a few times of rehearsing to get it right. This is the new age of marketing so consider this a marketing must do and just go for it!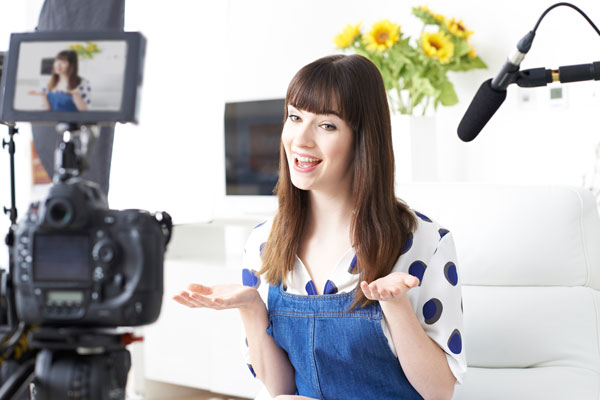 Shooting Your Video
We do not expect Steven Spielberg or George Lucas to director your YouTube video, however, please pay special attention to your surroundings while filming your YouTube video.
Ask yourself these questions:
How does your background look?
How is your lighting?
Are all your tools organized and ready?
Does the video look professional?
If budget allows, there are so many students in the filming industry that would love to work with you for recognition as well. Reach out to them and see what they charge.
Not to sound repetitive, you need this for your floral brand recognition. This is a priceless investment and an investment that should be made few times a year to stay vital in the floral business market.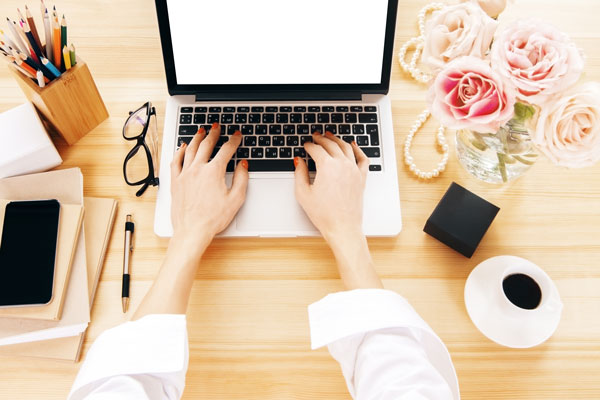 YouTube Title, Tags, & Descriptions
You made a video, shot the video and now you are ready to upload to YouTube! Great Job! However, unless you have a proper title, tags, and descriptions, your hard work will not reap in much success so let's discuss this in detail.
Title
In your title description, which is the title of your video, use a clear title that easily says what your video is about. So google recommends using your keywords first and branding second, and since google owns YouTube we want to listen.
Let's say our video is a "How To" on roses, here is our Title – How To Arrange Roses In A Vase – My Flower Shop Name
Tags
So what are tags? Why are they so important? Tags are the keywords on your actual video. You will see the tags option while uploading your video, here you want to put the most relevant tags first as there is some who say that YouTube likes these the best. Pay close attention to add a command tag and then proceed this by generic tags.
Follow these 3 simple rules for adding tags:
Specific Tags – these are keywords that are specific to the content in your video. Using our title above, a specific tag would be Roses.
Compound Tags – these are tags with more than two words. Arranging Roses, How To Arrange Roses.
Generic– these tags can be broader, still keeping with the specific content of the video. For instance DIY, Tips, Tutorial, etc.
Descriptions
Your video description is equally as important as your title and tags. The first 3 sentences of your description will show in the search, so let's put lots of thought in our first 3 sentences. Now, this part is important, MAKE SURE TO ADD YOUR WEBSITE URL TO YOUR DESCRIPTION.
Example: What if I show you how arranging roses in a vase can be fun and easy? Learn how to arrange roses in a vase by following these simple steps. To see more beautiful rose floral arrangements go to – http://myflowershop.com.
Tip: Do not confine your video to just YouTube, be sure to post on other social media platforms like Facebook, Twitter and your website blog.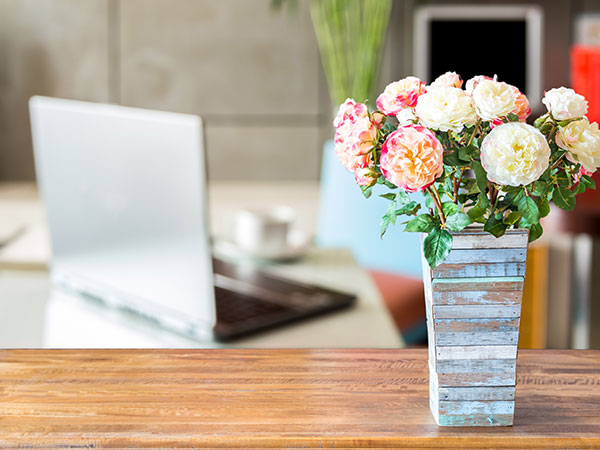 Did You Know?
YouTube was the idea of former PayPal employees
YouTube started as a dating site
Google owns YouTube
Men visit YouTube more than women
6 out of 10 people prefer YouTube over TV
More than half of the YouTubers come from mobile devices
Only 9% of U.S small businesses use YouTube
The most watched non-musical YouTube Video is – Charlie Bit My Finger
Follow by most-watched musical YouTube Video Gangnam Style
Florists do you have a YouTube video already? How has YouTube increased your overall brand recognition and SEO? Please share your feedback in the comment section below. If you have any questions please post below as well!
____________
Floranext makes great florist software. Florist websites, floral POS, florist wedding/event proposal software, and florist technology. Let us know if you want a free demo or try our software for free here.

Tags: