What is SEO, why is it important, and why should florists care?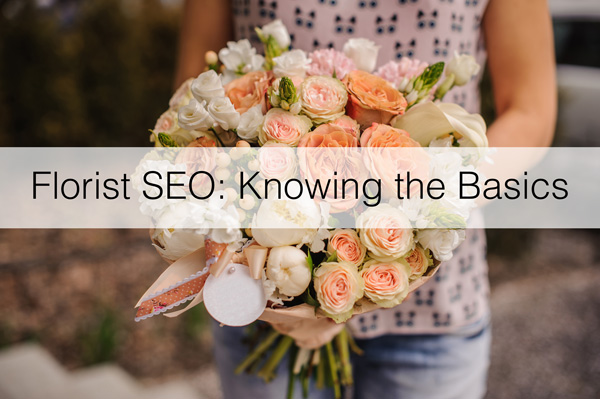 Search Engine Optimization or SEO refers to the process used to improve a website's position on search engine results pages (SERPs) on search engines such as Google, Yahoo, or Bing. Having an SEO strategy for your floral business can help draw customers to your website and grow sales and revenue.
Working on SEO can sound like a headache, and there are a lot of myths about SEO, but once you understand the basics you will be on your way to starting your own SEO strategy. Let's take a minute to review the basics of SEO and understand how search engines like Google rank your business website.
What Are Search Engines?
Web search engines are the software systems we and our customers use to surf the Internet. The top search engines are Google, Yahoo, and Bing. Google commands the largest share among the three, with consistently over 90% market share globally in 2018.
The goal of a search engine is to provide the information you or your customers are looking for and ranking them in order of quality and relevance. There are hundreds of factors that are involved when search engines rank websites in an organic search.
SEO Components to use on my Floral Website
Here are some important components to use on your floral website that will help rank your website higher on search engines.
H1 Tags: These are the larger headers that should contain your targeted keywords, ones that closely relate to the page title and are relevant to your content.
H2 Tags: This is a subheading and should contain similar keywords as the H1 Tags.
Keyword Density: This is the number of times that the keyword your customers are searching for that appear on your website.
Meta Description: This is the description you provide search engines in your <meta> HTML tags. The meta description you use for your website should also include the keywords you want your target audience to search for.
Backlinks: This is when other websites link back to your website by providing your website URL. The more backlinks you have, the better your opportunities are to be higher ranked in your keywords.
Software Provider SEO Tools – Tools that can help increase SEO rankings like Local Pages, testimonial/review pages, partner pages, etc.
How Does My Floral Website Get Ranked
First off, as with all search engines like Google, they implement a web crawler/algorithm, that goes around the web. It "crawls" around the web, catching keywords to determine the topic and understanding the content of the page and seeks out links in the page, then checking if that linked page is a "reliable" one.
It can be concluded that if a page links to a reliable page, it has a reliable source and is thus relatively reliable too. It gives a score to this page from that linking. The crawler then goes through all the links in that page and does that scoring until all links are exhausted. After that, the algorithm gives the page its PageRank in that specific keyword. The higher the PageRank, the more likely it is for the page to appear in the first parts of the search engine results pages.
on a side note, Google search results may show some variances depending on browsers and devices.
When Can My Floral Website be #1
Getting placed on the first page of a Google search doesn't happen overnight or in a few days, but you can passively accrue traffic to your website by being present in the top 5 searches for your keywords. Your SEO strategy needs to be a continuous process by staying on top of your SEO strategy and make sure that it is up to date.
Your SEO strategy Not only needs to be focused on your current customer base, but potential Customers will be able to find you and your business easily when looking up relevant information that pertains to your business. A good rule of thumb to keep on top of your SEO strategy is to research the tactics used by your competitors.
Florists, Do you have a SEO strategy in place? What do you do to increase your SEO? Please share in the comments below!
____________

Floranext makes great florist software. Florist websites, floral POS, florist wedding/event proposal software, and florist technology. Let us know if you want a free demo or try our software for free here.

Tags: