Using Google My Business is one of the best ways to improve your floral business website's visibility.
Google My Business (formerly called Google Places) is the number one platform for listing your flower shop on Google searches, and Google Maps! Google My Business allows you to improve your business's credibility and visibility, by showing you are verified on one of the most trusted platforms on the Internet.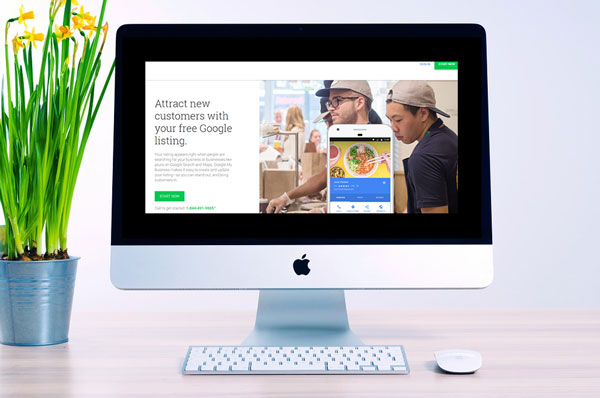 Signing Up for Google for Business
If you are just starting your floral business, whether or not you have a floral website set up or not, start your application here.
Click Manage Now and enter your Business Name.
Next, you will be asked if you want to add a location that customers can visit, such as a store or an office.
If Yes – Enter Store Address. This will be displayed on Google Search and Google Maps
If No (you do NOT have a physical location that customers can visit you at), just click No.
Regardless of your answer, you will next be prompted to add areas that your business may service. Say Yes to this, and be sure to use the search bar provided to type in ALL applicable Delivery Areas for your Business.
Next, you will need to choose a business category. Just start typing and you will see many suggestions pop up that could be applicable. You can only add one at this screen, however, it is easy to add more after you have completed signing up.
Once you choose your category, you will be asked which contact details you'd like to show to customers. If you already have a website, go ahead and enter your Website Domain URL in the provided space. If you have a phone number for your business, go ahead and enter that as well. If you don't have a website yet, simply select "I don't need a Website" (you definitely need one, but not for the purposes of signing up here). You can add in a website later at any time by using the Info Section.
Once you have completed the application process, you will likely be prompted to Verify your new listing. This is almost always done by sending a Verification Code by Post to your Business's mailing address. Once you receive the Code in the Post, you can then enter that code onto your Google Business Verification page, to confirm the verification. This can take between a week, or sometimes two weeks for the code to arrive via post, so it is important to begin this process with Google My Business ASAP.
You're done! You now have a Verified Listing on Google Business, that will show up for customers who are searching for your type of business in your local search area!
Now that we are signed in and verified on Google Business, let's take a look at the various sections of the GMB Dashboard that will require our attention.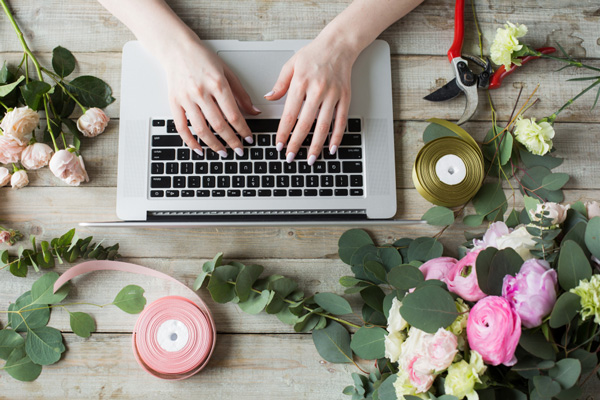 The Home Page
This will be your Main Hub for your Google Business dashboard. Here you can do a little bit of everything, such as: quickly see how your Business is displayed on Search and Maps, respond to reviews directly, answer questions, manage customer submitted photos, and create posts to share with your customers who view your business on Google Search.
Google Business is constantly adding new features, and many businesses, small and large, fail to take advantage of them! The next section is going to examine some of the important features you can access on your Google Business Dashboard.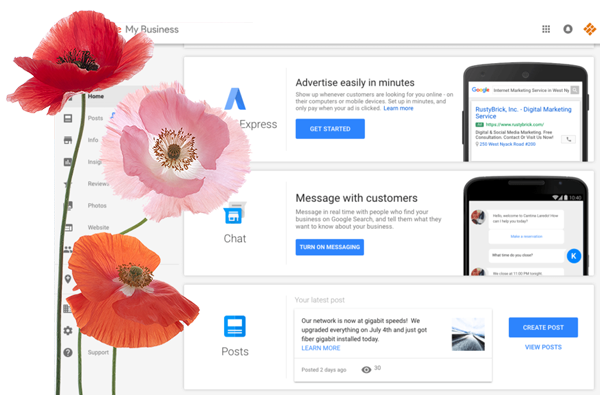 POSTS
Business Owners can now create Posts that show directly with your Business Listing when customers view it on Search or Maps. These posts can be used to advertise special Products (including a URL to directly buy from your site), or to notify your customers about Events coming up, or special offers you may have (such as coupons or discounts). There are lots of possibilities with this new function. Keep in mind, a post made here will only last for 7 days maximum, and can only be 1500 characters MAX. So it is important to be concise, and to have good timing with your posts! Consider this, if you have a promotion that coincides with a major holiday, such as this upcoming Mother's Day!

INFO
This is one of the most important pages for your Business Listing. Everything that is in the main column, under the Business Name, should be filled out ASAP. This includes: Business Name, Categories, Business Location, Service Areas, Hours and Special Hours, Phone Number, Website URL, Payment Methods Accepted, Short Description, Opening Date, and Photos.
As a Business Owner, it's in your best interest to make sure all of this is filled out. All of this information can be shown with your Google Listing.
I'd like to quickly highlight a few newer functions from this page that are not utilized as much we think they should be:
Service Areas: Previously Google prompted Businesses to choose a Radius on their map to indicate how wide their service area could be. Now GMB seems to prompt you to choose from Delivery Areas such as Cities and Zip Codes. It is advantageous to type in as many as are applicable to your business. Be honest, of course. But don't short sell your business's reach by only including your primary area.
Opening Date: This one is applicable to up and coming businesses, that are still getting their ducks in a row. Our advice to you, start this as soon as you are able! Your Local SEO Ranking can be influenced by how much people engage with your Google Listing. If you start building this momentum before your business is even open, you may find that people in your area become aware of your business and ask you questions before it is even open!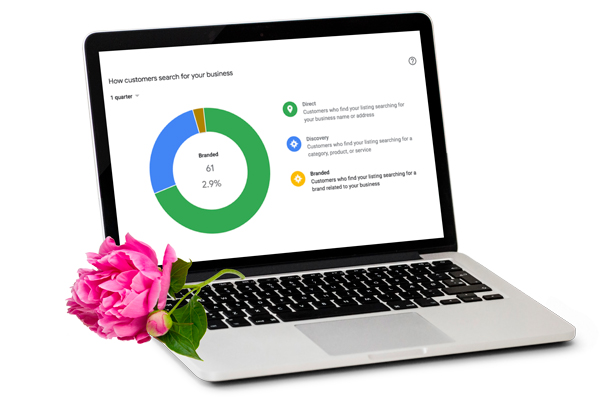 INSIGHTS
From this page you can quickly get a view into how people engage with your Business Listing on Google Search, and also Google Maps. When people see your listing from Search or Maps, do they call you directly? Do they click on your Website button? Do they ask for directions? Having this information can be helpful while you are getting to know your customers, and learning how people find your business.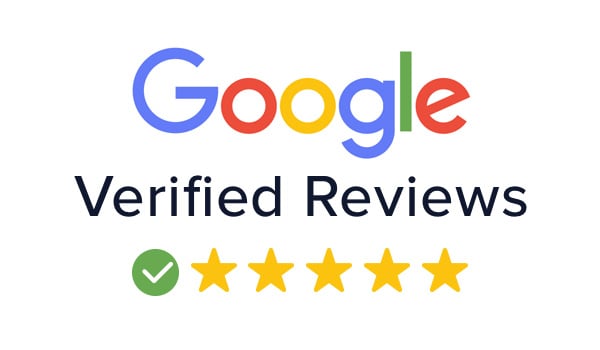 REVIEWS
It is important to engage with the people that offer you reviews. Make sure to respond to both positive as well as negative reviews. Believe it or not, people take notice when they see that a business owner has responded personally to a negative review. Don't just leave them there to rot, take the time to write a personal response, to show that you care about the quality of your business, and its reputation!
Thank customers for their positive reviews, and encourage them to come back!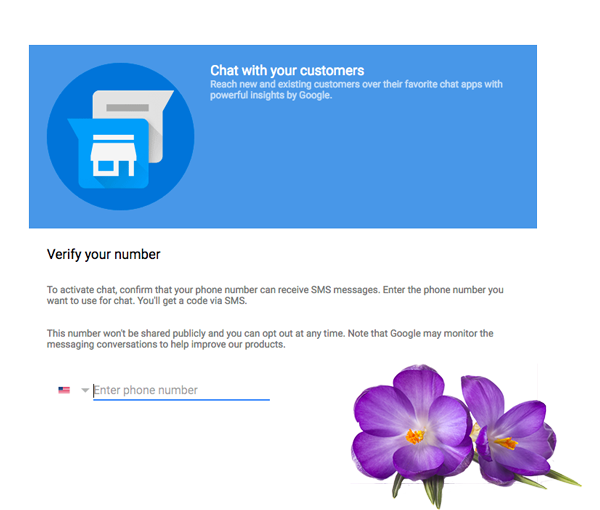 MESSAGING
Customers can now send messages to your Business directly from the Search page. This is a legitimate way to directly communicate with potential customers! You may find that people reach out to you directly through this Messaging function, make sure to pay attention to your Homepage, to see when you get new messages directly from customers searching online.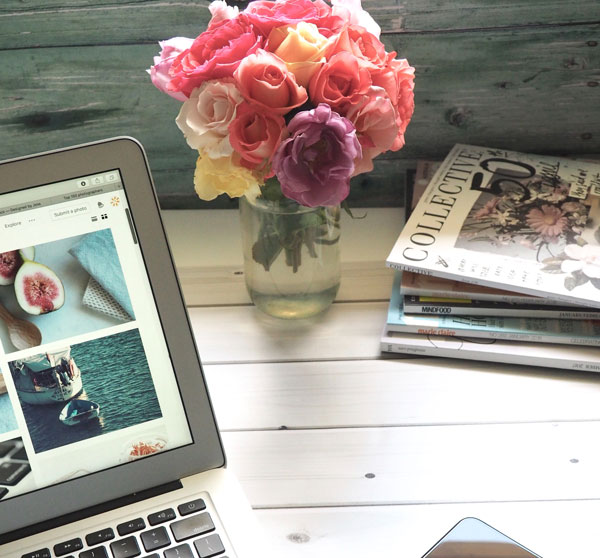 PHOTOS
Upload your Photos! This is extremely important. Businesses that don't have many, or ANY photos will find that they have a harder time ranking highly in the Local Search Results. You should have the following photos that you upload yourself:
Logo – Your Business Logo
Cover Image – This is the grand feature photo and should correspond to the services you offer.
Product – Upload photos of your arrangements that you yourself have created for customers. You can also upload photos of the products as seen in your store.
Why is Google My Business Important?
There are so many reasons why all business owners absolutely must be on Google My Business, especially if your business is location specific. The biggest reason of all is the impact it has in increasing your search engine ranking, but below are some further reasons.
Improved Search Visibility: Try any of these keywords in a Google search: city, state, florist, flower shop, zip code/postal code. Notice who comes firsts under the map. These results are Local Search Results, courtesy of Google My Business. You cannot pay to place in these results, but having a Google My Business profile will enable you to.
Maps Your Floral Business Location: This allows the customer to find and navigate to your brick-and-mortar store and website more easily.
Allows for Customer Interaction: Google My Business allows for customers to interact with your business by leaving reviews and uploading their own photos. Every review counts, and every photo upload counts! How does it count? By improving your SEO, remember you want to list in the top 3 records on Google Local Search.
Florists, how has Google My Business helped your floral business in the past years? Please share your feedback in the comment section below. If you have any questions please post below as well!
____________

Floranext makes great florist software. Florist websites, floral POS, florist wedding/event proposal software, and florist technology. Let us know if you want a free demo or try our software for free here.

Tags: