Booking weddings are still one of the best ways to increase your overall flower shop profit.
Surprisingly, some florists do not take booking wedding clients too seriously or rather opt not to deal with the hassle of booking a wedding. Unfortunately, regardless of how much money your flower business makes, this is a big mistake as booking weddings bring in substantial profits and have proven to ensure future flower shop profits.
In this blog, we will discuss 8 ways to obtain more wedding clients into your flower shop through marketing and simple in-house tactics.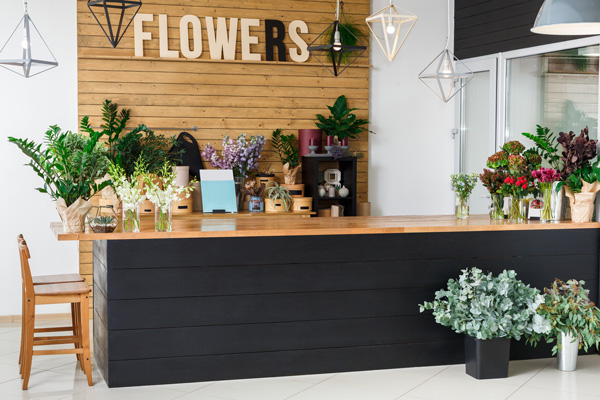 8: Creating An Ambiance
Creating a beautiful atmosphere will help ensure a sense of security with your wedding clients. Mostly all of us buy with our eyes and emotions, our goal here is to have your wedding clients feel comfortable and ensure that you are the best florist for the job.
Create a designated space designed for wedding consultations.
Have proper comfortable seating.
Have a computer/tablet available for quick image reference.
Be prepared, make sure you have your wedding software open and ready for note taking.
Offer your wedding clients something to drink.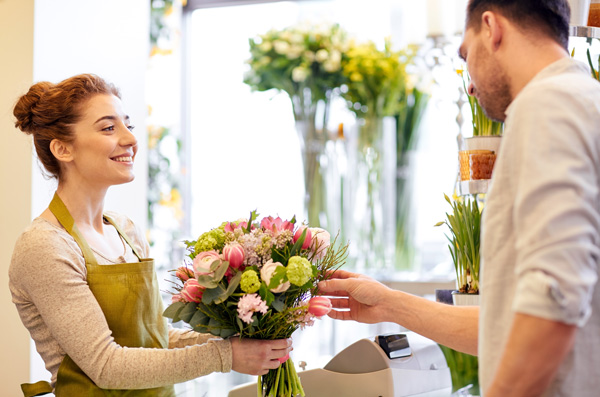 7: Be Courteous
Florists by nature are very courteous, friendly and giving people. However, there are times that wedding clients do request super outlandish things and even get their florist a little annoyed. Nowadays your wedding clients will mostly do their homework and look at what appeals to them for their special day.
Respect their needs and wants.
Be excited and share in their enthusiasm for their special day.
Educate your wedding client on what is possible and what is not.
The main thing here is, to be honest, if there is something you simply cannot do for the price or there is just no way of obtaining specific flowers, let them know. Most wedding clients will take their florists advice and seek alternatives in their choices.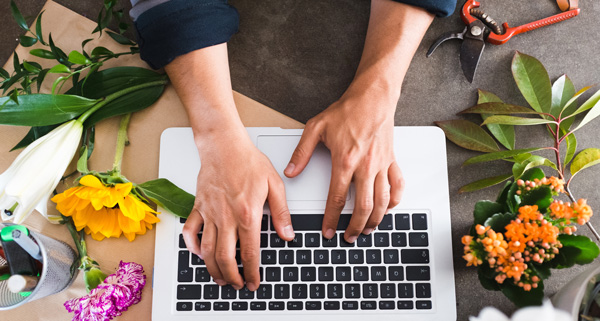 6: Paid/Free Ads On Wedding Sites
Most floral professionals have heard of The Knot, Wedding Wire, and so many others out there. We do recommend signing up for at least one of these sites for more exposure to your flower shop.
You can increase your wedding bookings by 10 -40 more per year.
Free Ads may minimize your visibility by covering some key elements that wedding clients like to see such as reviews. However, if the budget does not allow, a free ad is better then no ad.
Set a budget and pay for some ads on wedding sites. After a year, review what profits were gained and decide if you would continue to advertise or lower or raise your budget.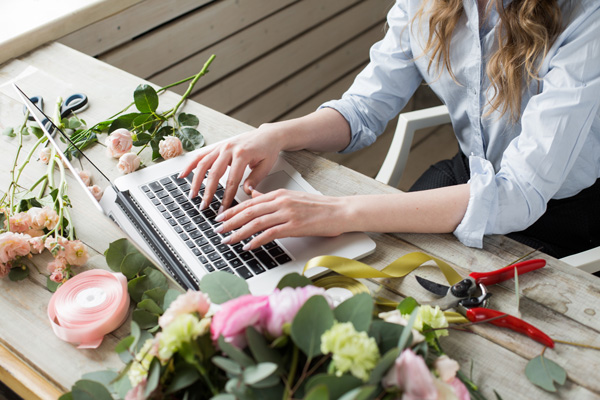 5: Wedding Website
Nothing speaks more volumes than your own wedding website, it is perfectly OK to have wedding pages in your floral eCommerce website. If you are looking to expand your wedding bookings we recommended having a non-eCommerce website designed to showcase only your wedding services.
Show your work in category pages. example: bridal bouquets, reception flowers, arches and so on.
Wedding websites that are loaded with galleries offer visitors many options to stay and browse which will increase your search engine optimization or SEO.
Have a specific page designed to recommend vendors with backlinks and have them do the same for you on their website if they return the favor.
Backlinks are considered SEO gold, so recommending vendors and have vendors recommend you is a win-win situation.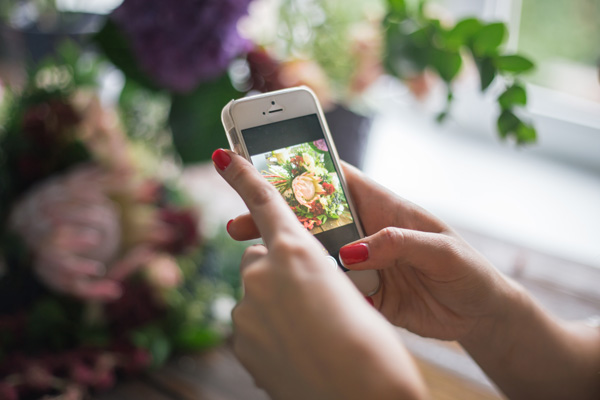 4: Social Media
The benefits of social media sites such as Facebook, Pinterest, Instagram and Youtube are essential in building your brand. Although you may not be booking many wedding at first, patience and diligence is the key.
Post images on your social media platforms often, daily if possible.
Offer wedding booking incentives.
Be responsive to customers comments.
Make A YouTube Video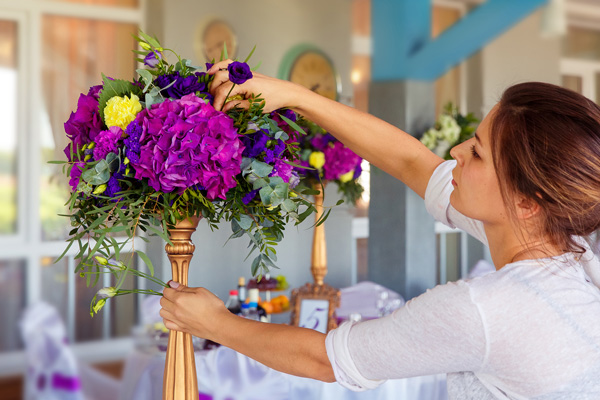 3: Partner Up
There are many flower shop owners that would love more floral wedding viability but do not have the resources or time to fully devote to wedding marketing or consultations. If you are in this situation do not give up on doing weddings, remember this is all about making your brand well rounded.
There are many independent wedding floral contractors that will work solely with you for building up your wedding bookings. Generally, these independent wedding floral contractors receive a commission on all weddings they book for you and are held to only promoting your floral business.
Wedding floral contractors offer many benefits if time is of the essence for you.
Book weddings and handle all consultations.
Handle day to day marketing for weddings.
Wedding floral arranging is done with your assistance and your designers in your flower shop.
Handle all of the wedding flower ordering.
Handle setup while the shop owner is responsible for providing delivery services, driver, and vehicle.
Receive commission paid on the cost of wedding minus all flower shop owners costs.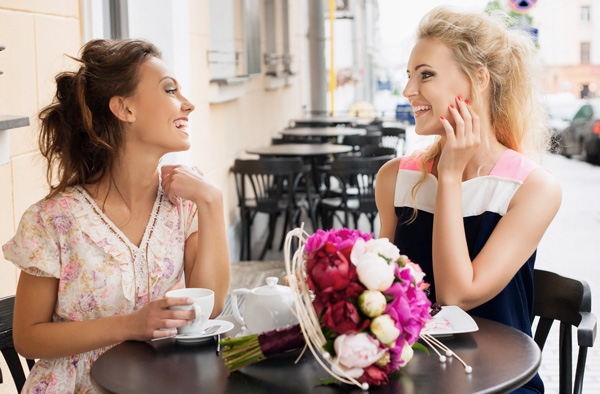 2. Word Of Mouth
Sometimes, especially when you're new to the floral profession, when doing weddings you need to give a lot to get a little and by little, this is financial gain or profit. What you actually do get is a lot of future clients.
We do not by no means recommend doing wedding flowers for free. When starting out, show off what you can do and be reasonably priced, think of this a marketing tactic. Most wedding bookings and visits to your flower shop will come from guests at weddings you serviced and or recommendations from your wedding clients.
Word of mouth is by far the best way to market your flower wedding business.
Allows for long-term customer relationships.
Keeps your business stable and consistently profitable.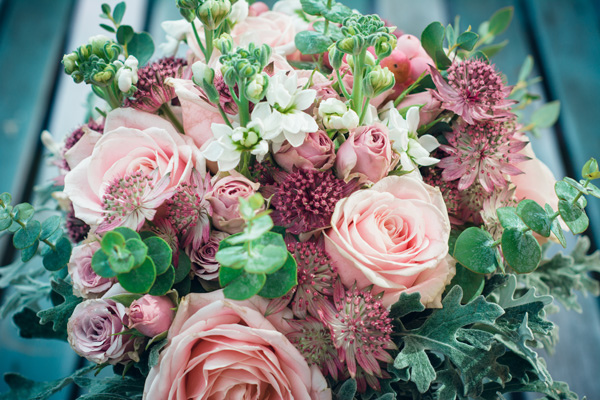 1: Know Whats "Hot" In Wedding Flowers
Once you have all you're wedding leads schedule a consultation, have diligently set up a great designed area for your clients and are super courteous and respectful, are you current with the latest wedding trends?
It can certainly be a deal breaker for your clients if you are not aware of specific "Hot" trending wedding floral designs.
It is your job, as the floral professional, to stay ahead of trends and offer exciting options for your customers to show that you are "With It," "Current," and "Up to speed on floral wedding trends".
Take a wedding floral class on what is trending.
Spend time searching social media sites for what wedding floral trends gets the most saves and likes.
Practice specific wedding trends. If time and budget allow, set aside a day to practice various wedding trends. After completing the designs, you can post on your floral websites and social media platforms.
Florists, we would love your feedback! What tips can you share about booking more weddings that has brought profitable success to your floral business? Please add your feedback and questions in our comment section below.
____________
Floranext makes great florist software. Florist websites, floral POS, florist wedding/event proposal software, and florist technology. Let us know if you want a free demo or try our software for free here.

Tags: